PROMOSI FEBRUARY 2023
Diskaun terbaik hanya untuk anda.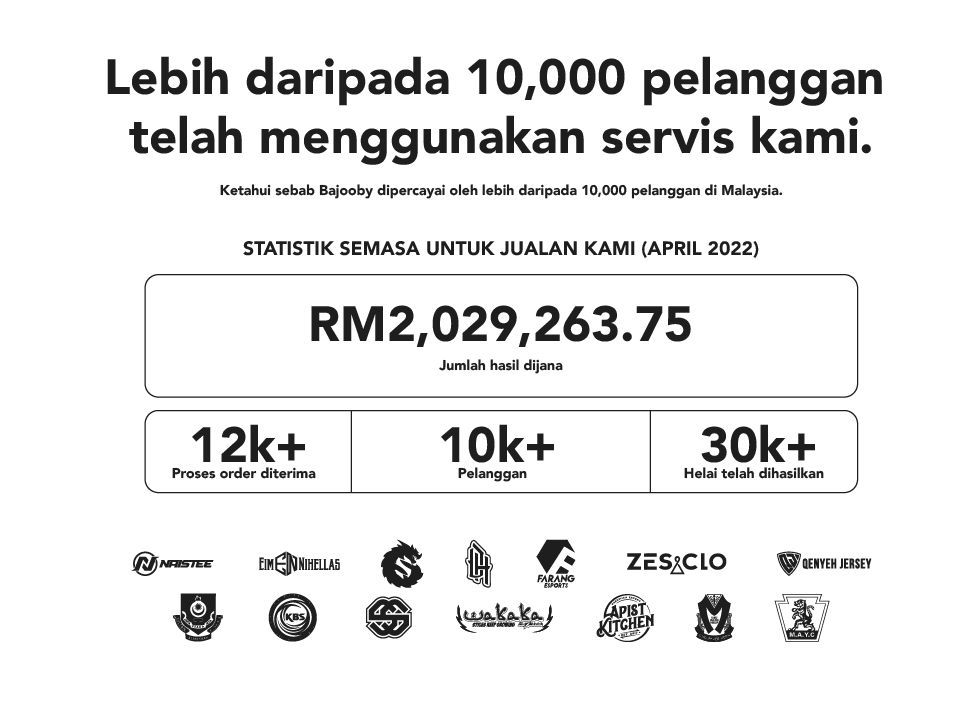 Apa kata mereka?
Lihat sendiri sebab pelanggan memilih kami di Bajooby untuk tempahan jersey mereka.

Daddyhood / Homebois
Bajooby banyak membantu kami dalam penghasilan jersey ketika berlansungnya tournament PUBG dan ML. Terbaik.
Soloz
Bajooby banyak membantu saya untuk menghasilkan jersey yang mantap untuk supporters saya. Jersey-jersey yang dihasilkan di bajooby sangat menarik dan memenuhi citarasa saya sebagai seorang streamer.

XK
Nampak tak bajooby dah bantu kami dalam pembuatan jersey? Tengok sendiri dekat website diorang macam-macam design diorang dah buat. Kerja jadi mudah, kitorang focus stream, bajooby settlekan semuanya dari design sampai delivery.

Eimnihellas
Mengapa saya pilih Bajooby dari brand lain? Kerana kualiti kain & jahitannya yang kemas & kain jersey ni takkan pernah luntur color atau kecut walau byk kali basuhan pun. Harganya juga mampu milik & berbaloi. Productionnya sangat cepat tak perlu tunggu lama-lama. Customer service memberi layanan yang sangat bagus, cepat & mudah. Itu sebab saya masih setia dengan Bajooby. Anda bila lagi?

Zes/Clo
Bajooby has been there with ZESCLO ever since our first inception back in 2020. Bajooby is friendly and helpful; ever-ready to assist on any outstanding issues ranging from the size of a template all the way to handling an urgent bulk shipment. Quality-wise, they are, hands down, the best we've collaborated with thus far.
Jadual Harga
Kami mempunyai 2 harga pakej yang berpatutan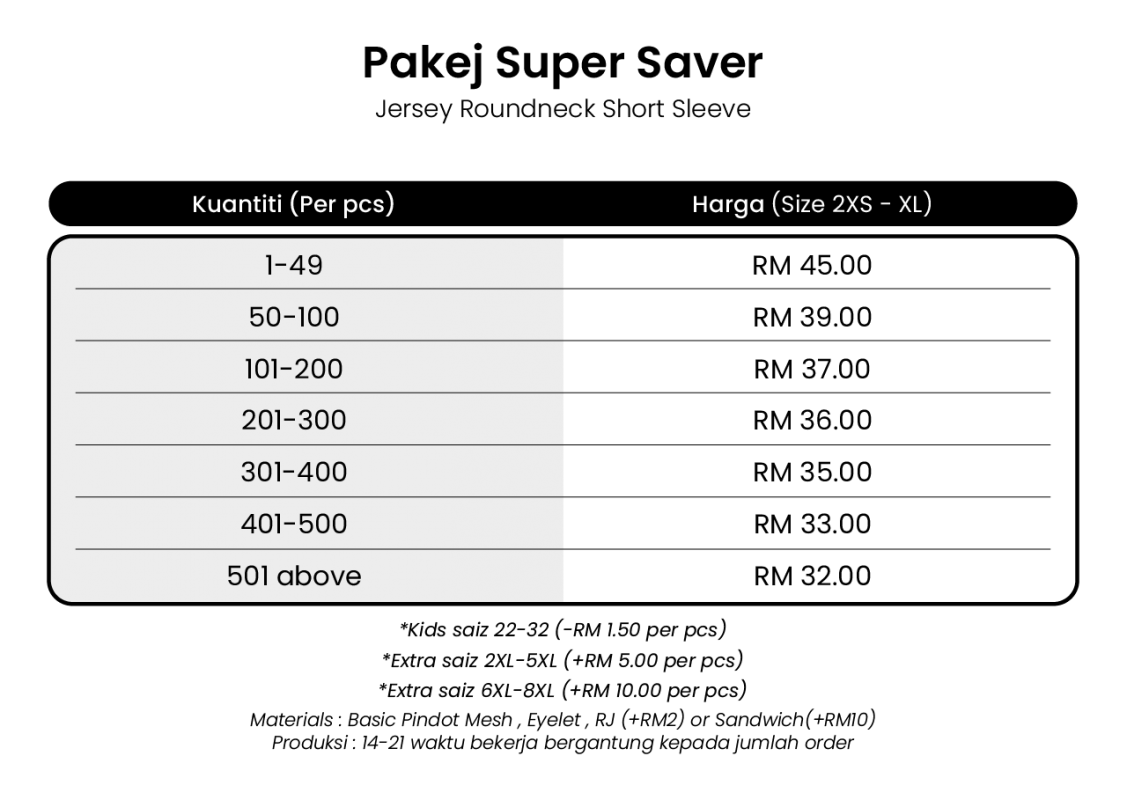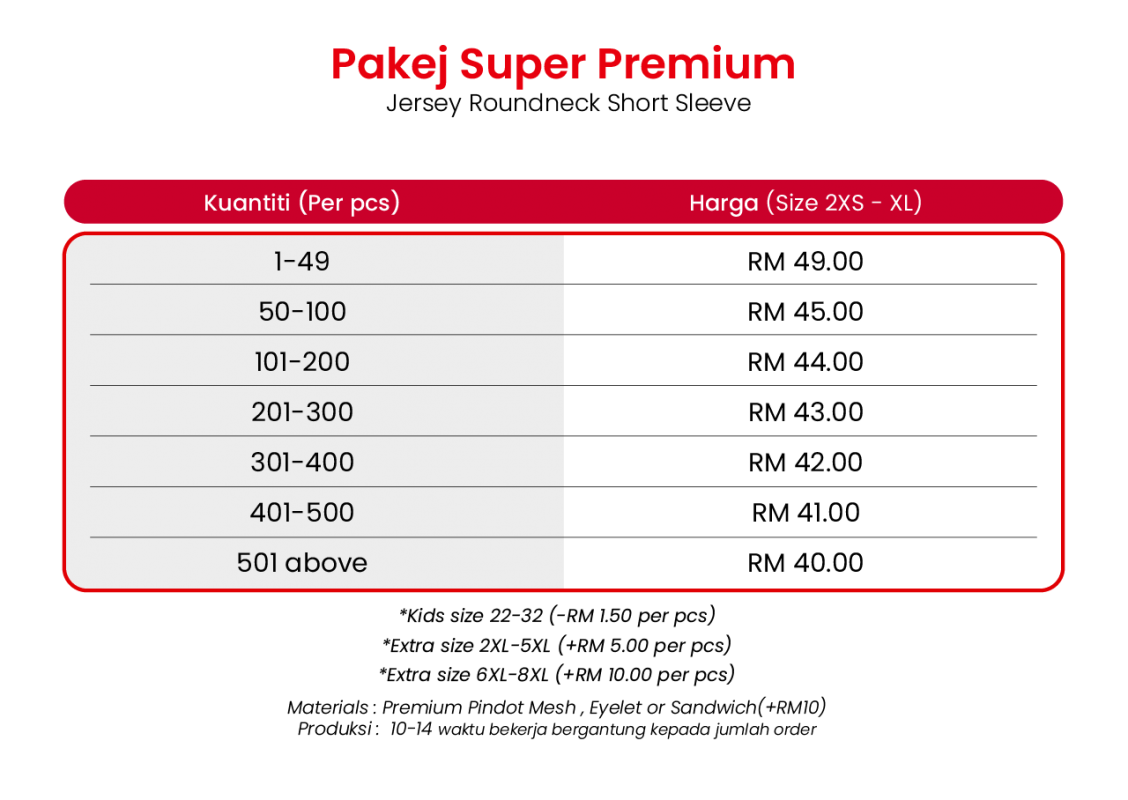 Apa beza Super Saver
dengan

Super Premium

?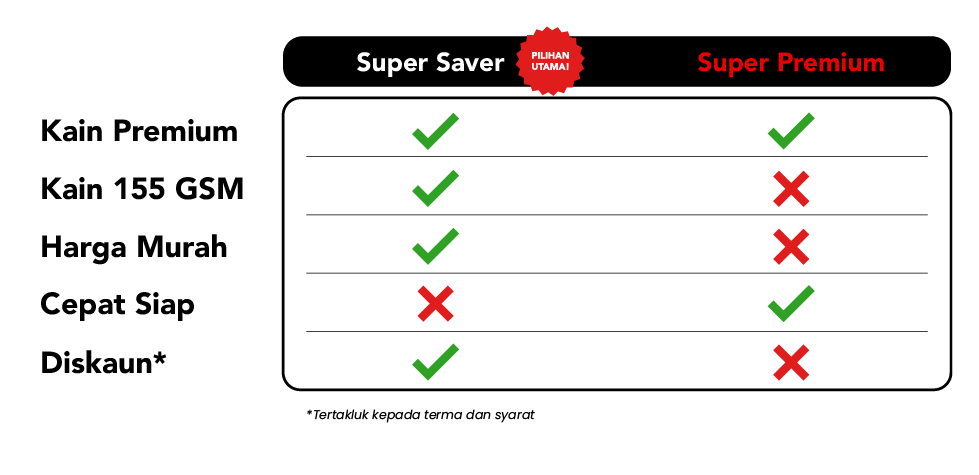 Nak harga lagi MURAH?
Mari sertai program bajooby atau ejen kami untuk menambah pendapatan bulanan anda.
SAYA NAK JOIN SEKARANG!
Anda suka jenis kolar yang mana?
Pelbagai jenis kolar untuk di pilih.






Kenapa perlu tempah dengan BAJOOBY?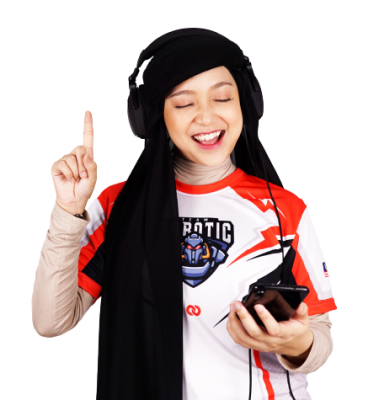 1 to 1 exchange
Baju rosak kami ganti.
harga berpatutan
Saiz dari Kids sampai 8XL
Dapat bajooby coins
Tebus diskaun untuk tempahan seterusnya
cabutan bertuah*
Berpeluang memenangi cabutan bertuah tahunan.
tiada minimum order
Order 1 helai pun kami terima.
*untuk tempahan bernilai RM2000 ke atas
Jenis-jenis pilihan bentuk
Pelbagai jenis baju boleh dipilih.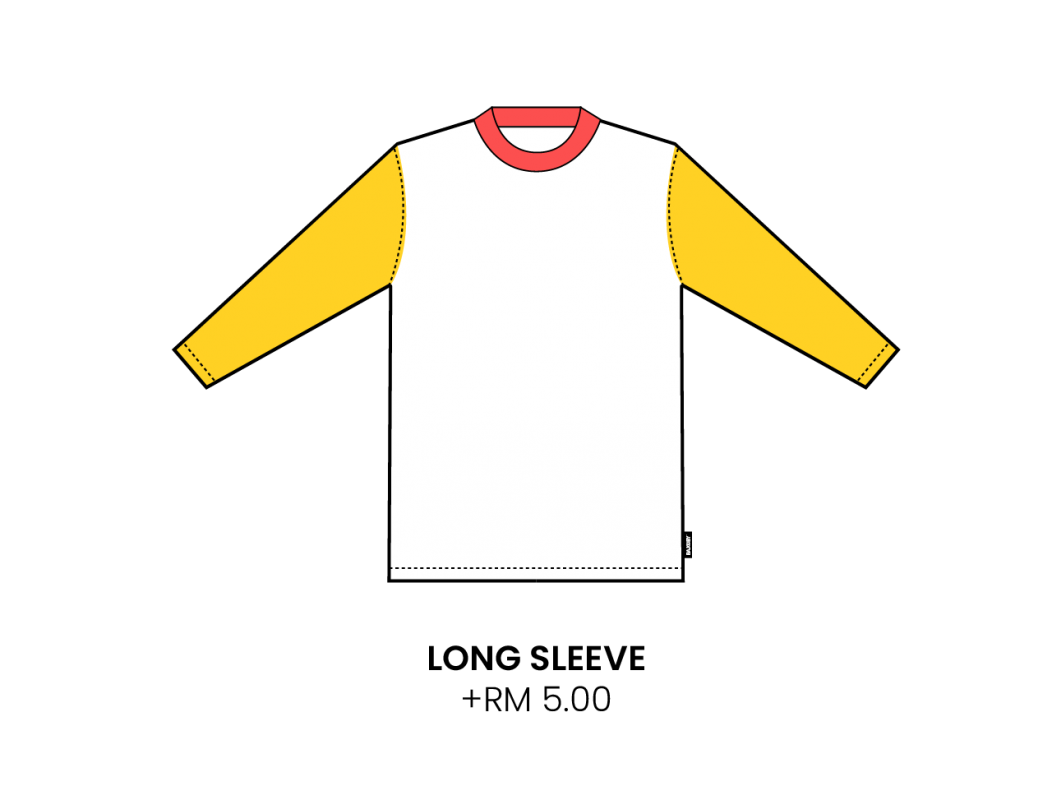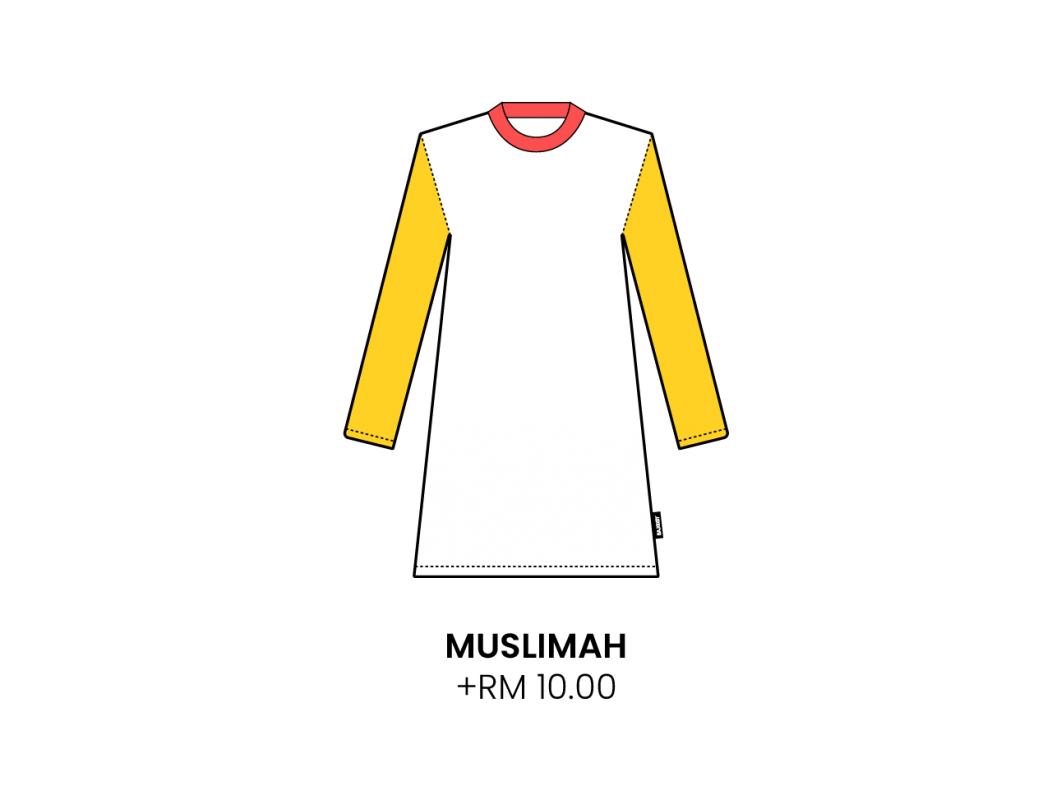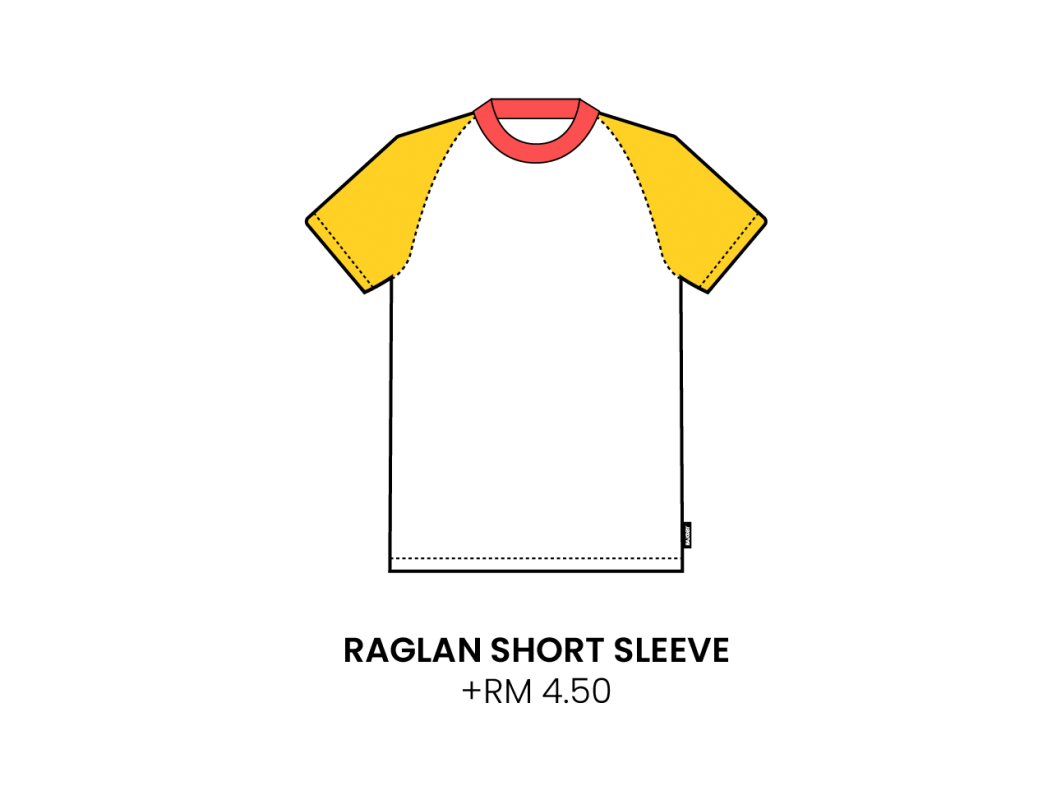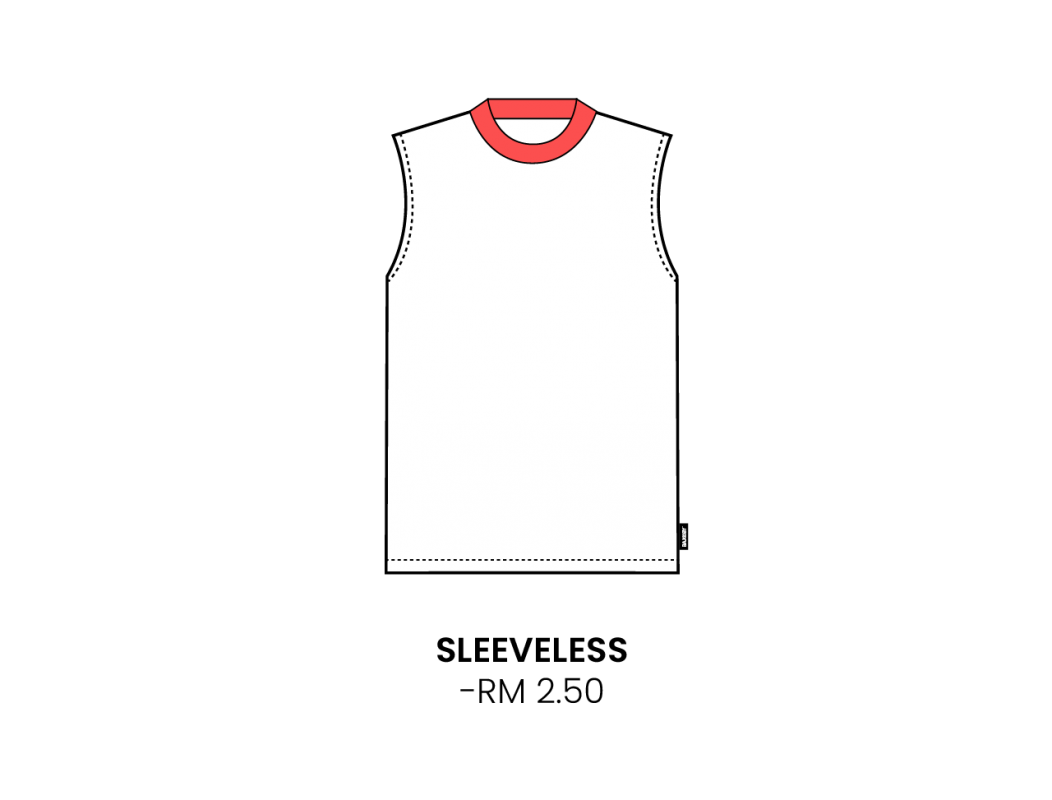 Harga tambahan custom
Berikut adalah harga tambahan bagi setiap jenis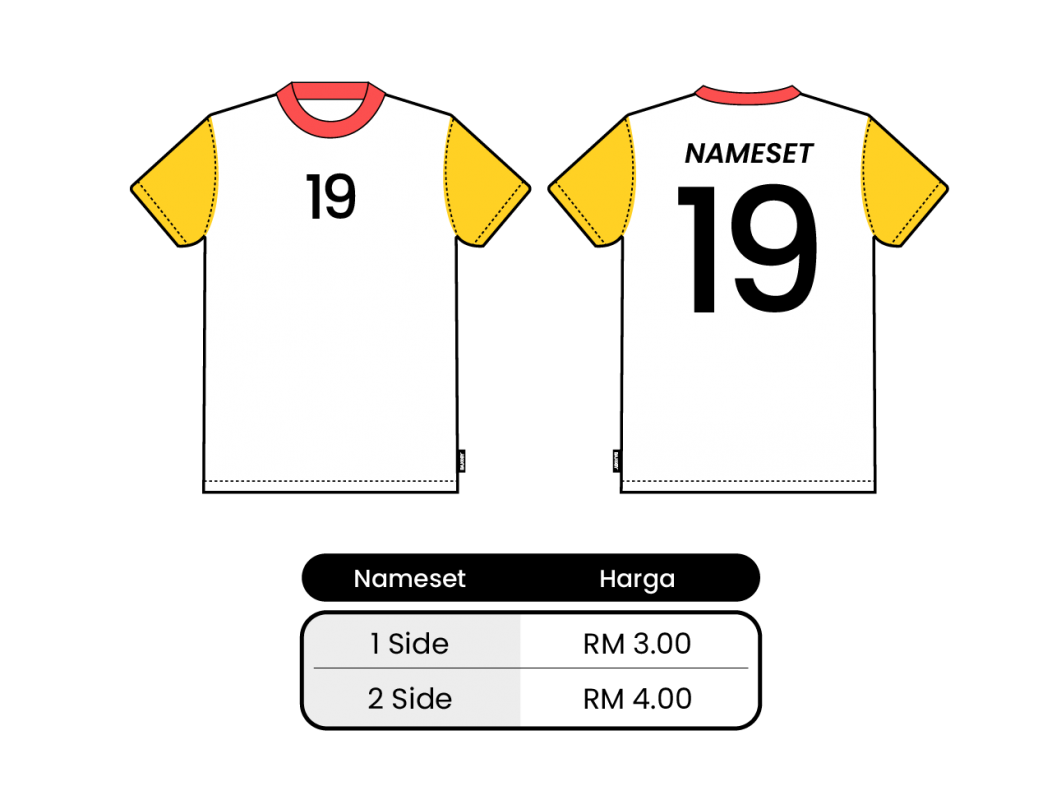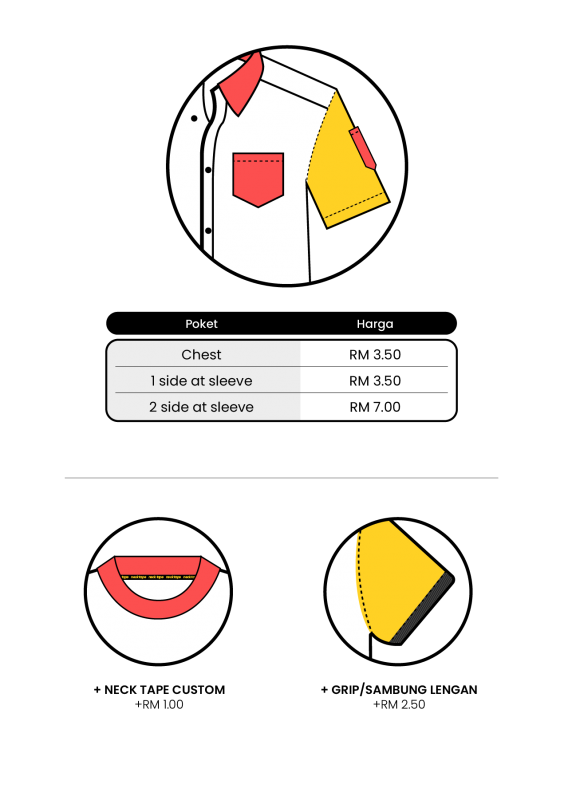 Carta Saiz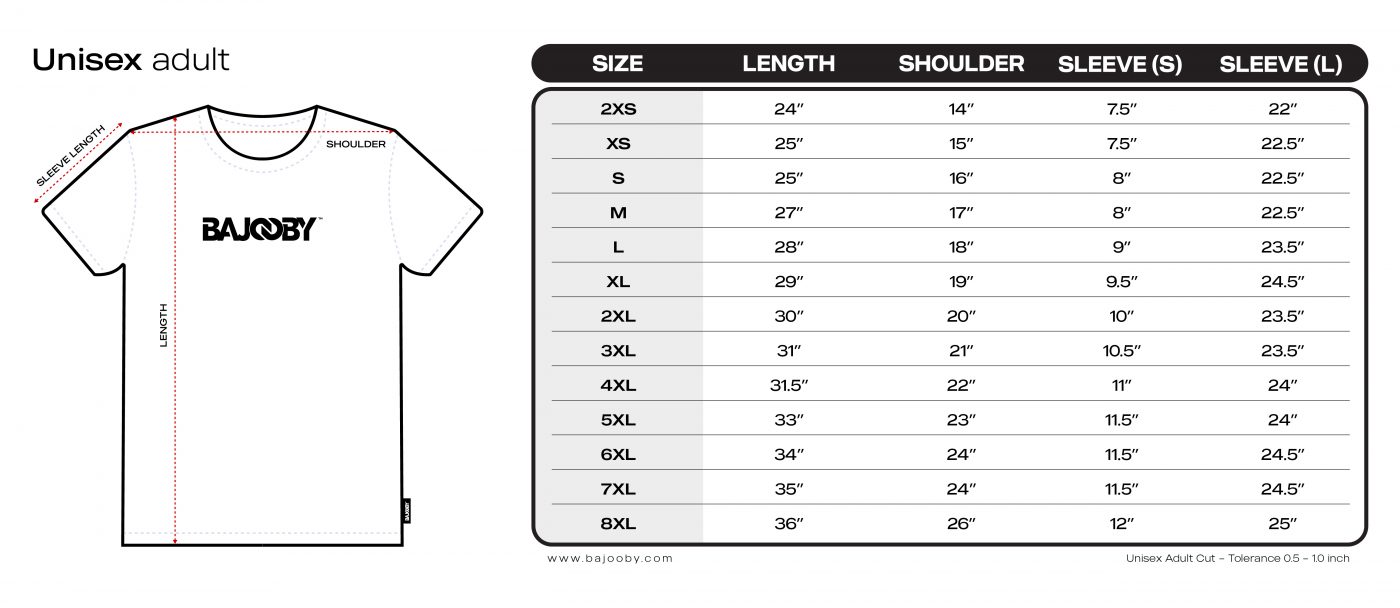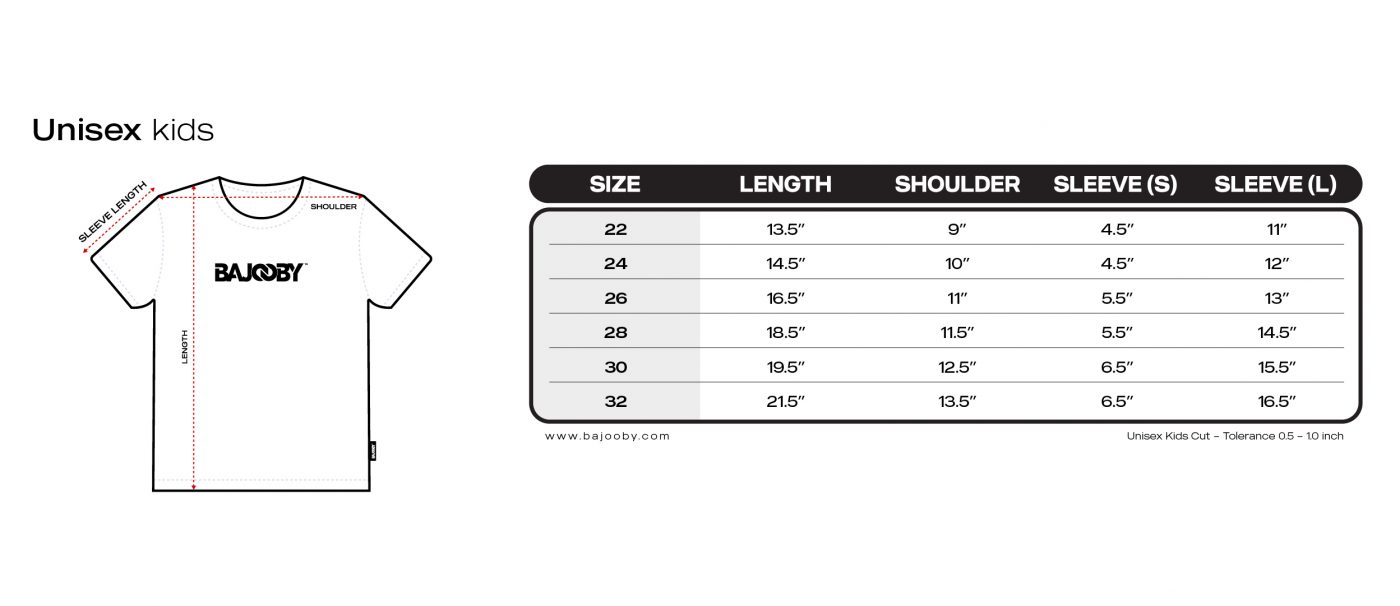 Pelanggan kami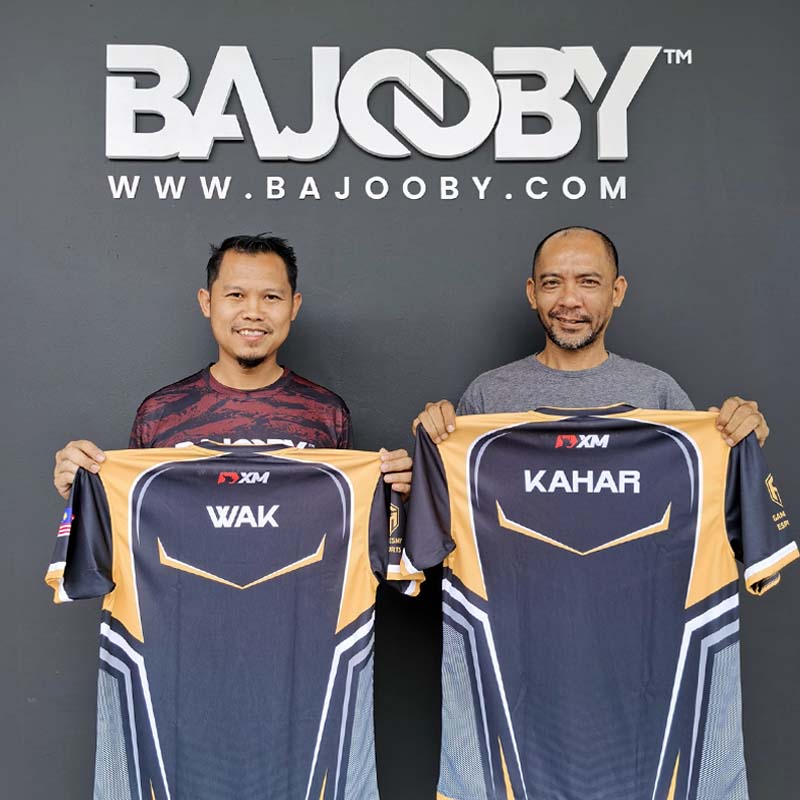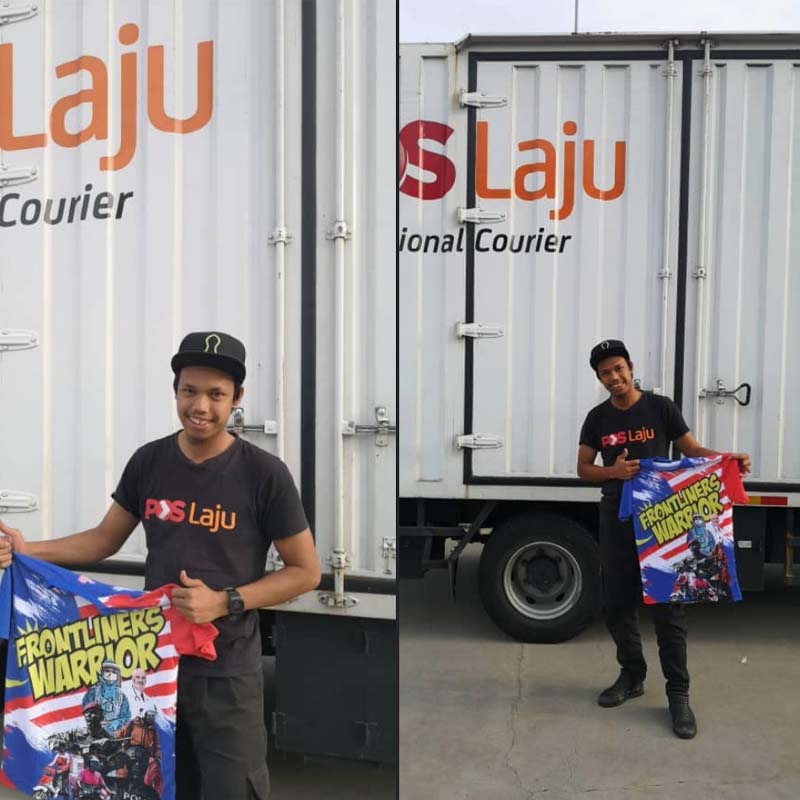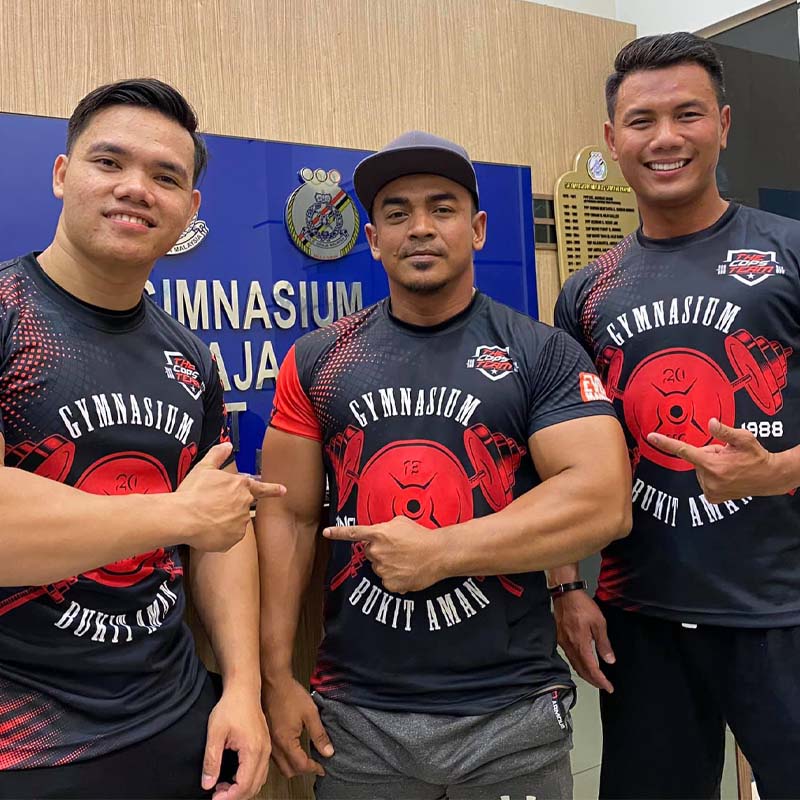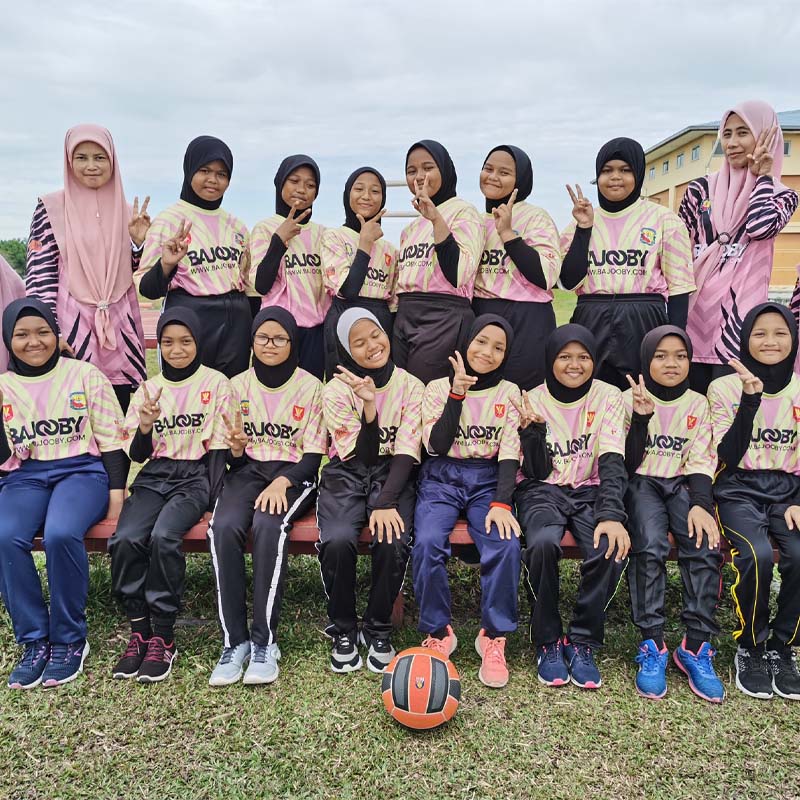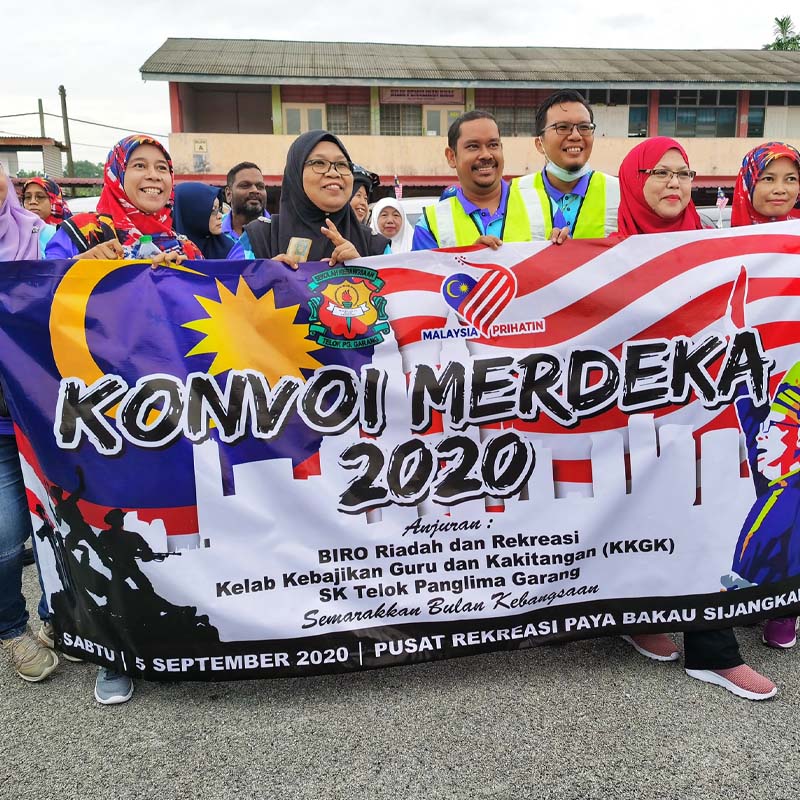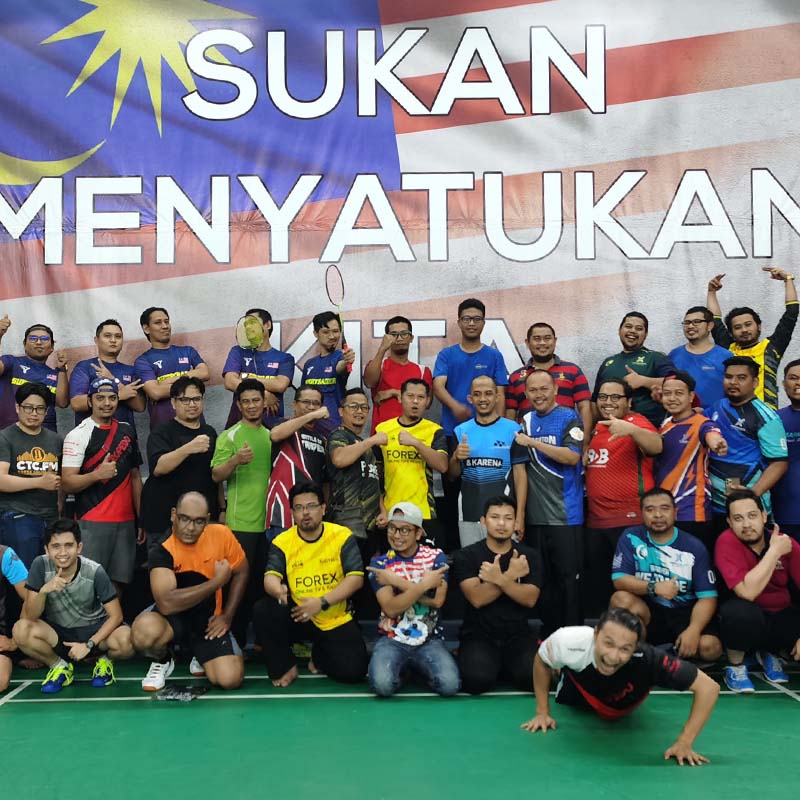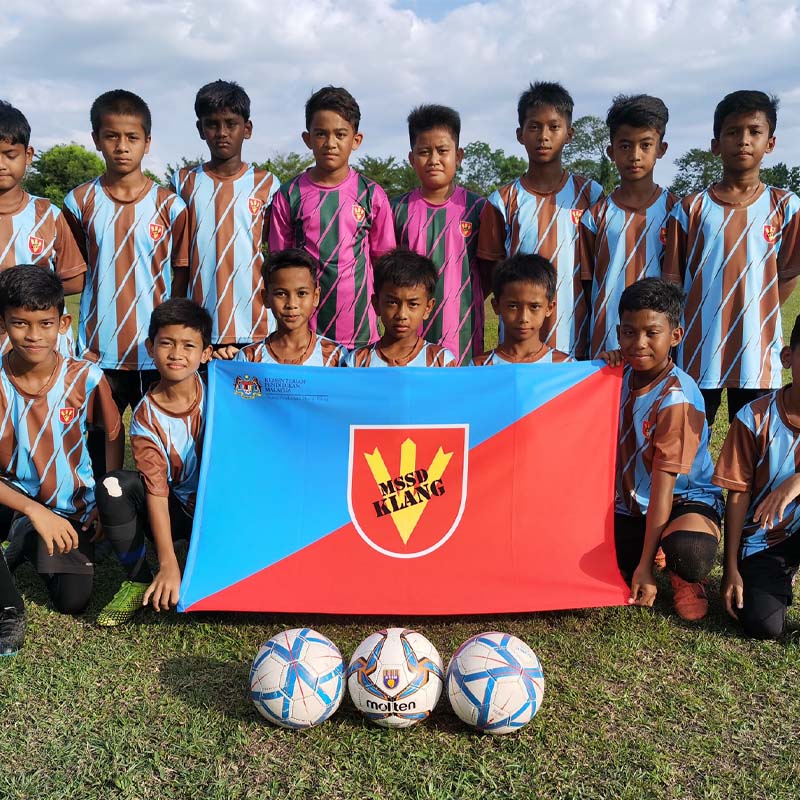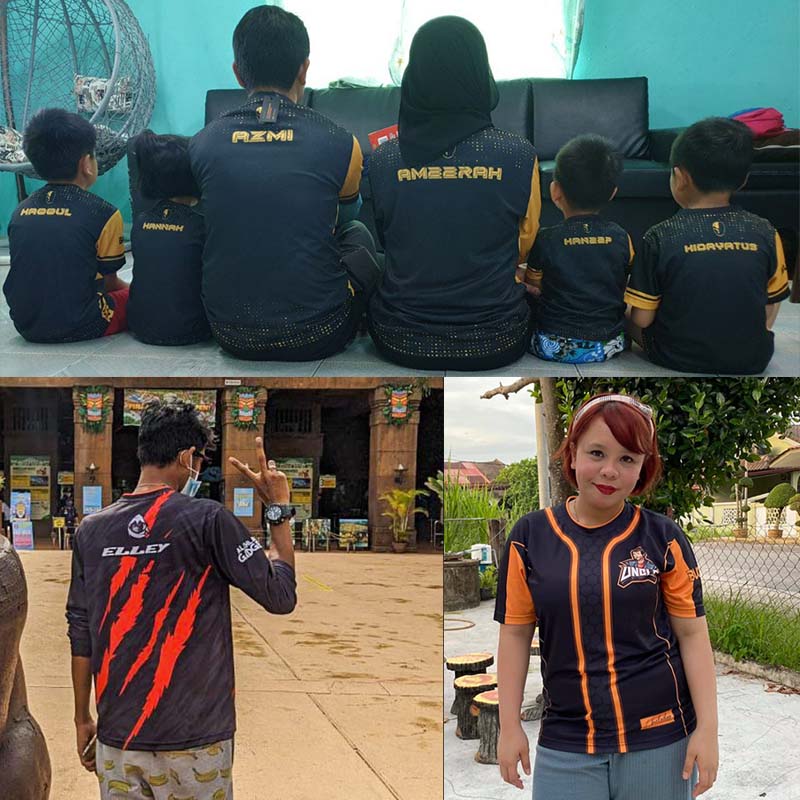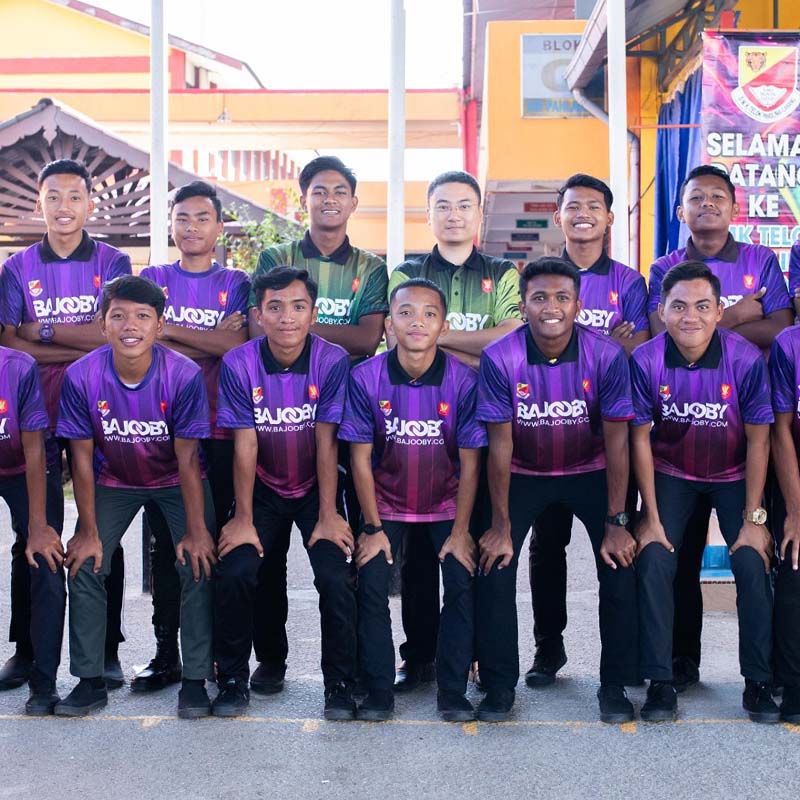 Order policy
Once the design fee is paid, we will send the 1st draft of your design within 3 days.
After design confirmation and deposit fees confirm. Production will takes 10 – 14 working days, not include saturday, sunday and public holidays.
70% Deposit required upon confirmation, the will be an additional charge for urgent order. Additional charge up to RM16/pcs.
Any cancellation that made after confirmation will be charge 60% of deposit.
Kindly provide full details in our order and template form given.
Uncollected jersey will be disposed after 1 week after completion without notice.
Any reject and exchange of the product, customer are required to return back to us within 7 Days from date of collection.
There will be an amendment charges (varies) if the design has been confirm on early stage. There are terms and conditions for Design Service from us that will be stated in the invoice(s).
Custom design cannot be plagiarized from someone else's design and the design that will be made only uses original vector files and patterns. There will be an additional charge if it is necessary to redo the logo and photo at the client's request.
Design Package Price will be different in terms of revision/amendment and results of the design. Normal Design price is subject to 3-5 amendments only. There will be no softcopy for Normal Design price.
Design fee service is only to design the jersey itself, doesn't include any of redesign logo, recreate logo and etc. If any, charge will apply.
If any unsharp logo from client that refuse to re-trace the logo for better quality for printing, we will not be responsible any unsharp print result on the jersey.
Choice and change of color is limited to 2 amendment colors only, they will be a charge for 3rd color option.
No changes will be accepted after confirmation order/confirmation design for website. If any, there will be a charge of RM500 for request of new publish design.
We will not be responsible if there is any mistake in design or spelling in the design after confirmation. Please take it seriously and check it thoroughly.
We takes about 5 working days to make the product publish on the website once the design is confirm.
Terms & Conditions are subject to change without notice.
FAQ
Where should I send the design?
Email your beautiful design at our email [email protected]
How do I pay my order?
You can do it by online transfer or CDM.
Can I change my order?
No. After confirmation had been made, there's no change of design or artwork.
Do you have design service?
Yes we have. Contact our customer careline at +6016 678 2858.
How many days you guys took for 1st draft design?
We will process the design phase in 1-3 working days after payment.
I have JPEG design only, can I proceed for order?
No. We only accept artwork in .ai only.
How do I confirm my design?
We will assist you for the confirmation of design before print to production.
If the color is not the same comparing to computer color, can I reject the order?
Cannot. Because the colours might slightly vary from each computer and mobile phone settings also output from printing machine.