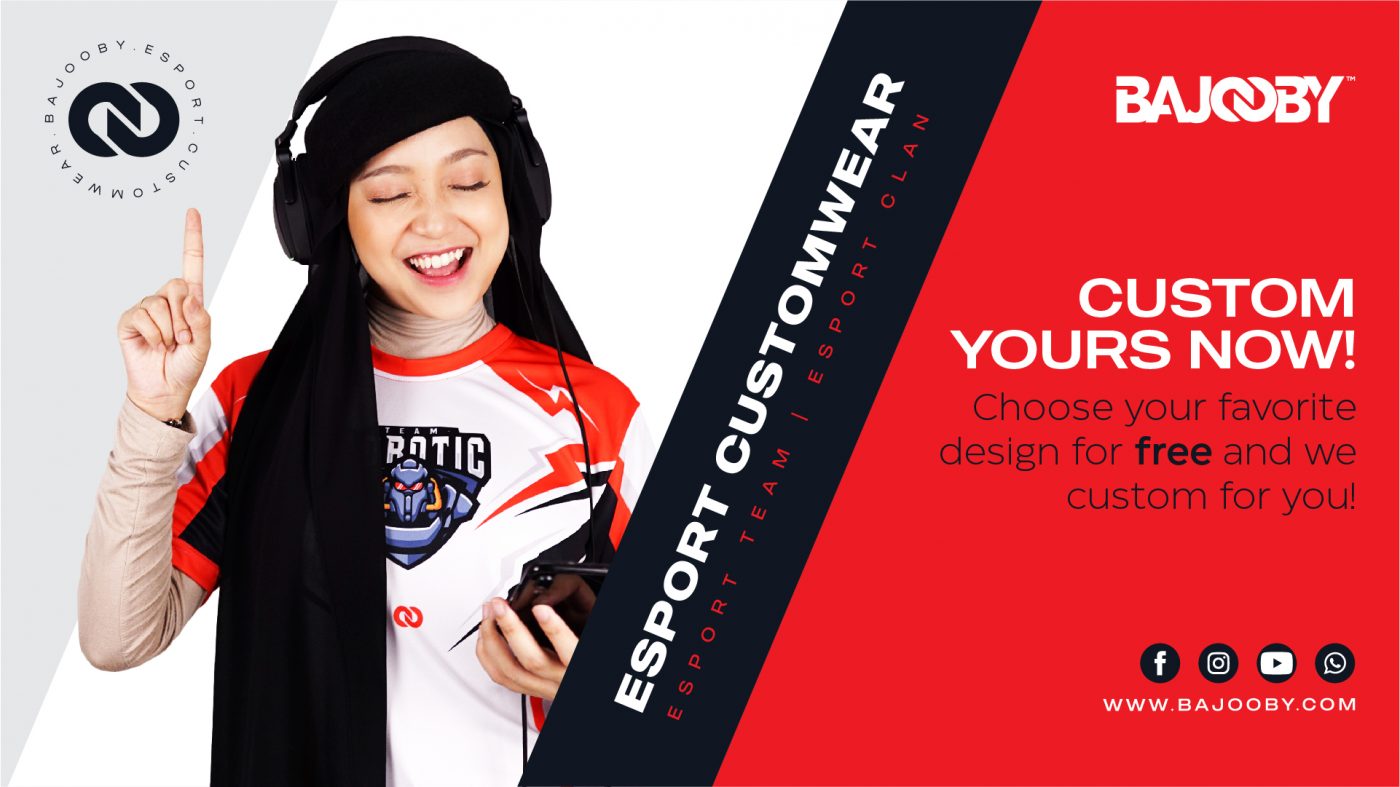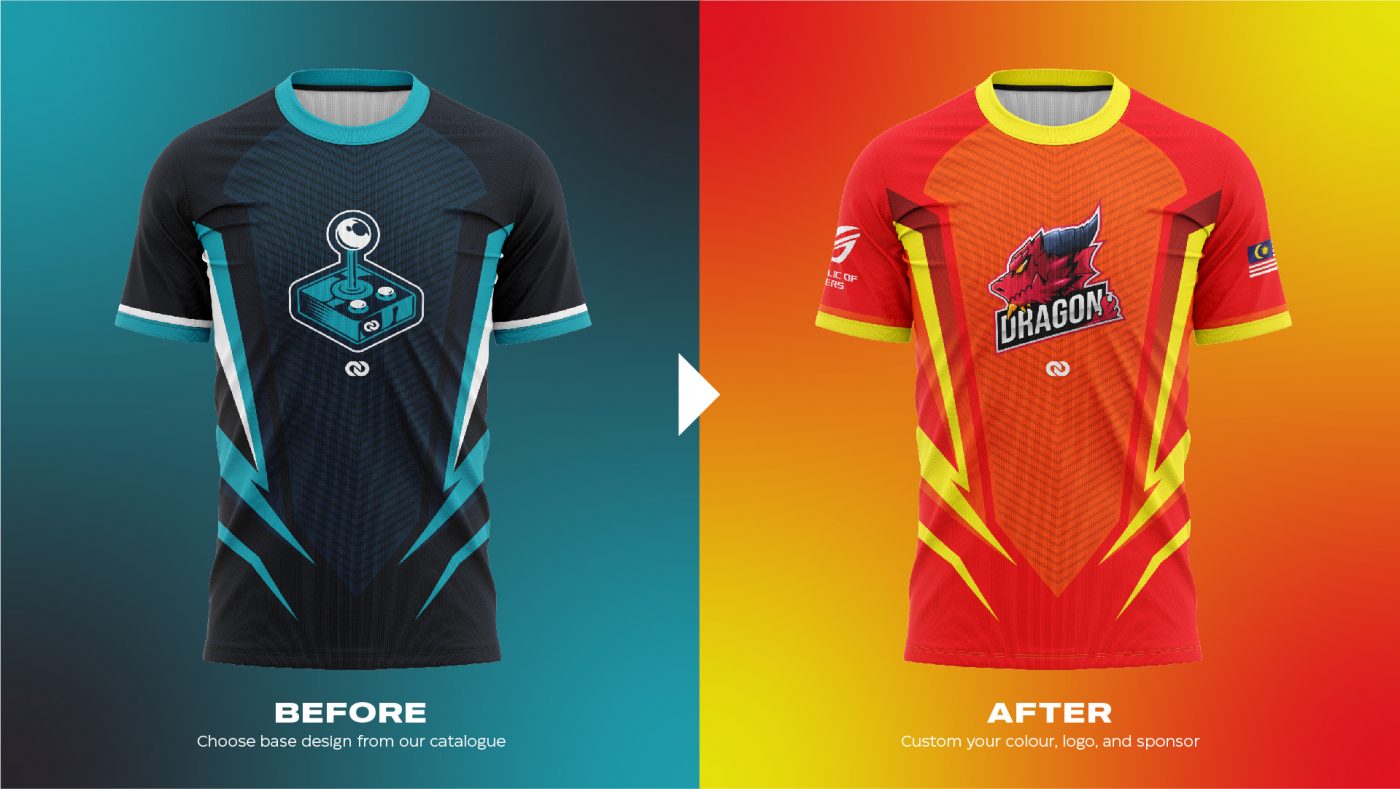 Order policy
Please fill in the booking form provided.
The design can only selected on catalogue and change in color, put logos and nameset to eligible for free design.
A deposit of RM50 is required as commitment fees for one design as a booking guarantee.
If the order is continued, RM50 will be deducted from the total price of the booking. For example: The total price is RM250, you only need to settle the balance of RM200 only.
If the order is not continued, RM50 will not be refunded.
The placement of the logo on the design is unlimited.
The color conversion limit is 3 times only. The following is an example case for color conversion :

EXAMPLE CASE 1 :
Esport Readymade: ES01A
Original Base Color: Dark Blue
Original 1st Color: Blue
Original 2nd Color: Green

Color Option 1:
Base Color: Black
1st Color: Red
2nd Color: Bright Red

Color Option 2:
Base Color: Orange
1st Color: Yellow
2nd Color: Black

Color Option 3:
Base Color: Blue
1st Color: Green
2nd Color: Black

Bajooby will provide 3 color combinations in the form of patterns for review. If all three color options do not suit the taste, for the 4th color option, there will be an additional charge of each and the next.
After design confirmation and payment of booking deposit, production will take 7 – 14 working days, excluding Saturdays, Sundays and public holidays.

70% payment is required upon confirmation, additional charges will apply for immediate orders. Additional charge up to RM16/pcs.

Any cancellation made after confirmation will be charged 60% of the deposit.

Please provide full details in our order and the template form provided.

Uncollected jerseys will be disposed of after 1 week after completion without notice.

Any rejection and exchange of products, customers are required to return to us within 7 Days from the date of collection.

There will be amendment charges (varying) if the design has been confirmed at an early stage. There are terms and conditions for Design Services from us that will be stated in the invoice.

The price of the Design Package will vary in terms of revisions/amendments and design decisions. Normal Design Fee price is subject to 3-5 amendments only.

No changes will be accepted after confirmation.

We will not be responsible if there are any errors in the design or spelling in the design after verification. Please take it seriously and check carefully.

Terms & Conditions are subject to change without notice.